Be Hope Luxury Vegan Moisturiser, Toner, and Serum Bundle: A Luxurious and Compassionate Skin Care Trio
In a world where self-care and compassion for your skin reign supreme, the Be Hope Luxury Vegan Moisturiser, Toner, and Serum Bundle emerge as a triumphant trio that embodies luxury, efficacy, and a commitment to cruelty-free beauty.
These products offer an opportunity to elevate your daily beauty ritual, inviting you to nourish, restore, and renew your skin's timeless radiance with every application.
The Products
Be Hope Luxury Korean Vegan Moisturising Cream (50ml)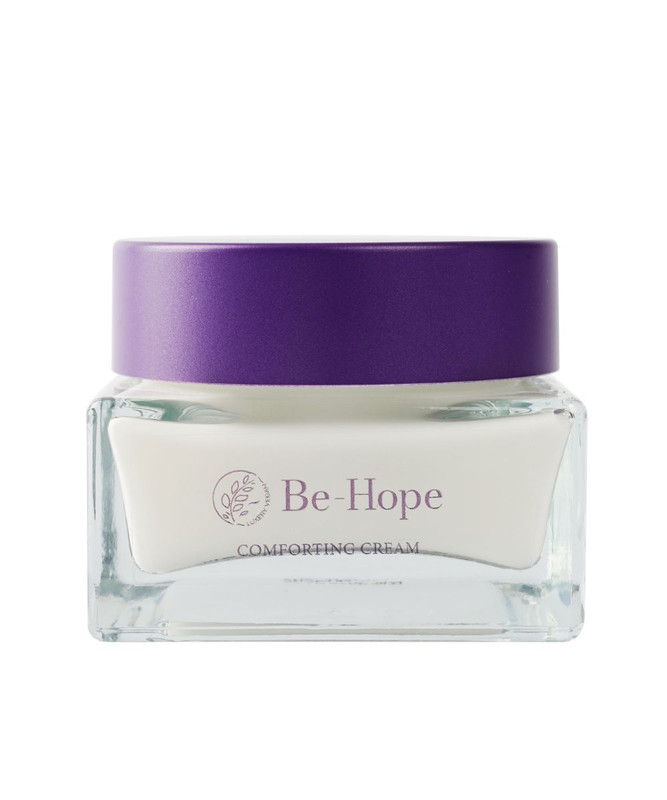 Formulated with the exquisite purple tea leaf, rich in anthocyanins, this moisturiser is a powerful ally in your quest for effective anti-aging results. The magic lies in its ability to combat free radicals, preventing them from oxidizing and harming your precious skin cells. What sets it apart is its vegan certification and silicon-free formula, making it gentle and suitable for sensitive skin. Packaged in a beautiful glass jar, it's as environmentally conscious as it is luxurious.
Be Hope Luxury Korean Smoothing Toner (300ml)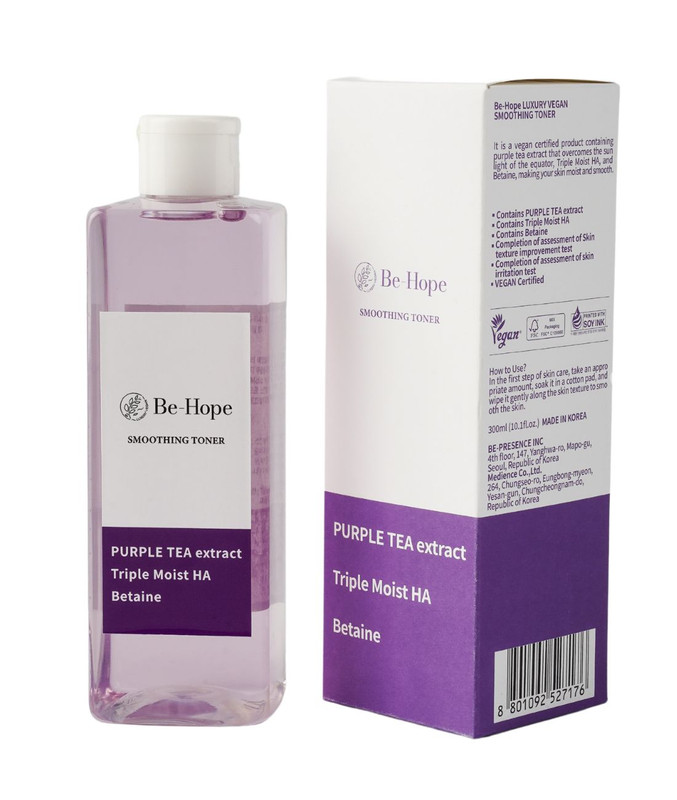 This generous-sized toner is a testament to the fusion of luxury and skin care. Enriched with Purple Tea Extract, it infuses your skin with natural antioxidants that shield it from environmental stresses, revealing a luminosity that's both captivating and enduring. The toner boasts a trio of Triple Moisturizing Hyaluronic Acid and Betaine, ensuring your skin is enveloped in a moisture-rich cocoon. It's a savior for sensitive skin, offering comfort and tranquility.
Be Hope Hydrating Glow Serum with Niacinamide (50ml)
This serum is the epitome of skincare excellence. Purple Tea Extract, a potent antioxidant, teams up with Niacinamide to refine your skin's texture, minimize pores, and even out tone. Eight types of Hyaluronic Acid provide multi-layered moisture, while AQUAXYL, an internationally patented moisturizing ingredient, locks in hydration, leaving your skin plump and supple all day.
Key Features
Moisturiser:
Clinically proven to improve moisture levels immediately after use by 167%

Achieved 4,470% of target sales on Wadiz crowdfunding.

Earned excellent ratings from Germany's Derma Test
Serum:
Clinically proven to provide 107% improvement in moisture immediately after use

Maintains 40% improvement in moisture levels after 24 hours
Toner:
Offers an immediate 13% improvement in skin texture after use
These remarkable statistics speak volumes about the effectiveness of the Be Hope Luxury Vegan Moisturiser, Toner, and Serum Bundle. It's more than just a beauty regimen; it's a journey towards healthier, more radiant skin that embraces the principles of luxury, efficacy, and compassion.
So why not treat yourself to the ultimate self-care experience and discover the beauty of cruelty-free luxury with Be Hope? Your skin will thank you for it.