Before we understand what makes a great face moisturiser, we first need to understand why we need it.
Step back in history…
Interestingly humans have been using facial moisturisers for centuries, with a well documented practice of the ancient greeks using bread and milk, pulverised and patted onto the face in what must have been the first of the night creams to hit the market. And perhaps, ahead of their time, they were also known to squish red berries to extract anti oxidant rich juice for a lovely tinty glow, unbeknownst developing the first of a rich line of defence against free radicals.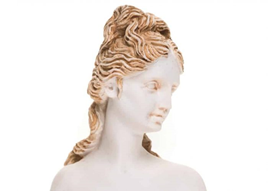 We may have moved on from applying a generous amount of breakfast ingredients to our face, and instead searching for that one magic moisturiser that would help in the fight against fine lines, protect against the harsh UV, plump up and firm the skin all the while not breaking the bank in the process.
why we need it…
Despite all the hyperbole that surrounds the skincare market for moisturisers, they all share the goal of replenishing your skins hydration, keeping moisture in and avoiding unnecessary dryness. When your skin is hydrated, you are helping it stay in a more healthy state and that bolsters your natural defence against damage from the environment and signs associated with aging such as fine lines, wrinkles, redness and dark spots.
Dermatologists will recommend that to keep your hydration up and your skin healthy, use your moisturiser once or twice daily, massaging as you apply to increase absorption and efficacy while improving circulation.
Qualities to look for in a good moisturiser…
It's no secret that skincare manufacturers have cottoned on to the demand for multi tasking face moisturisers that not only hydrate the skin to boost moisture levels, but also smooth lines, tint, reduce wrinkles, even skin tone, protect from UV, illuminate, all the while being non greasy and fast absorbing.
Some of the ingredients that support a good moisturiser include
Ceramides
Are a type of fat that holds skin cells in the top layers of skin together. Like a grout between skin cells they work to seal in moisture on your skins surface, preventing loss of hydration and helping maintain a healthy skin barrier. As a consequence your fine lines will reduce and you'll be more protected from environmental irritation. Alas as we age, the natural ceramides that help keep our skin hydrated gets depleted which is where moisturisers come in handy. Not only can they be powered by ceramides but some also has SPF30 to protect against harsh UV.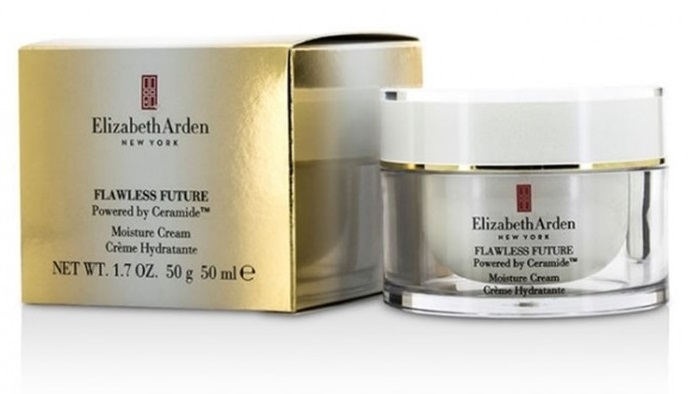 Hyaluronic Acid
Hyaluronic acid (HA) is a sugar found naturally in our skin that holds water and helps keep it hydrated and plump. The HA within our bodies holds a thousand times its weight in water to not only retain all that moisture in our skin and joints, but also prevent all that moisture from evaporating into the air. Its ability to draw water to the surface of your skin means it can help to keep skin moisturised throughout the day. To keep your Hyaluronic Acids levels up, consider serums with hyaluronic acid for all day moisture control.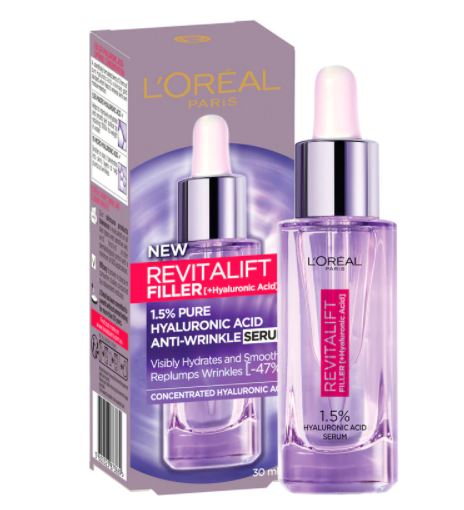 Retinol (Vitamin A) and Pro Retinol
Retinol is another name for Vitamin A while Pro-Retinol is a derivative of Vitamin A. Both Retinol and Pro Retinol convert to Retinoic Acid to be used by the skin and has proven anti ageing properties such as reducing fine lines and wrinkles. The Pro Retinol is considered to be more gentle and more easily tolerated by the skin. Products such as our Loreal day creams comes packed with that clever pre cursor 'Pro Retinol' to tackle and reduce fine lines and wrinkles. And because Pro Retinol is gentler it can also be a great option for sensitive skin.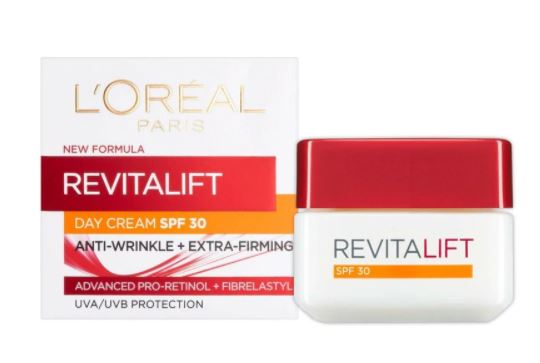 Clearly there's many more talked about ingredients that good moisturisers have to offer, but lets not forget the basics too of a good diet that includes fresh fruit and vegetables. Now we don't advocate going the way of the ancient greeks by squishing food onto your face every day, but by simply ingesting it the old fashioned way you'll receive a good dose of powerful antioxidants that help to protect skin from the cellular damage caused by free radicals. Free radicals, smoking, pollution and sunlight can cause wrinkling and age spots.
Let us know what your favourite moisturiser is and why and perhaps we can help find you something in our line up if we don't already have it. At last count we had over 50 good face moisturiser options to choose from so its highly likely we can help you find your perfect match. Email hello@kissandmakeup.co.nz