Are you tired of dealing with smudged, clumpy mascara? If so, it's time to meet the game-changer in the world of mascara - Maybelline Snapscara. This innovative product has taken the beauty industry by storm, and it's all thanks to its unique tubing formula. In this blog post, we'll explore the fascinating world of tubing mascara and the fantastic benefits it offers.
What Is Tubing Mascara?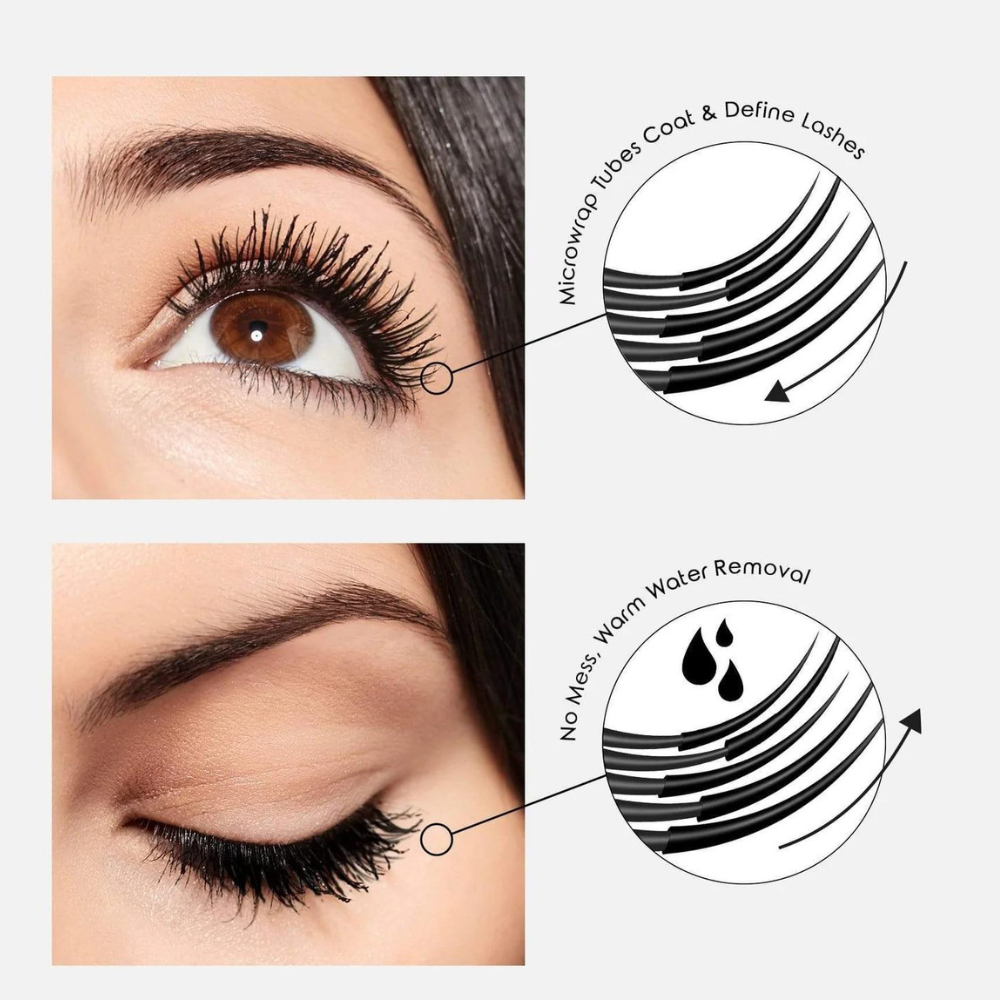 Tubing mascara is a revolutionary type of mascara that provides a whole new level of convenience and performance. Unlike traditional mascaras, which rely on pigments and waxes to darken and lengthen your lashes, tubing mascara utilizes flexible polymers. These polymers wrap around your lashes in tiny tubes, creating a water-resistant, smudge-proof seal.
Benefits of Tubing Mascara
Smudge-Proof
Traditional mascaras are prone to smudging, especially on hot, humid days. Tubing mascara, on the other hand, forms a water-resistant shield around your lashes. No more panda eyes, even if you break a sweat or get caught in the rain.
Flake-Free
Tubing mascaras are less likely to flake off throughout the day. You won't have to worry about those annoying black specks under your eyes.
Easy Removal
One of the most significant advantages of tubing mascara is its effortless removal. Warm water alone is often enough to slide the tiny tubes off your lashes, eliminating the need for makeup removers or harsh scrubbing.
Long-Lasting
Tubing mascaras provide long-lasting wear without the need for touch-ups. You can trust that your mascara will stay put all day, from morning meetings to late-night outings.
Gentle on Lashes
Traditional mascaras can be harsh on your lashes, often causing breakage and brittleness. Tubing mascaras are gentler because they don't require vigorous rubbing to remove.
Maybelline Snapscara: The Tubing Mascara Revolution
Maybelline Snapscara is at the forefront of the tubing mascara revolution. Here are some of the reasons why beauty enthusiasts are falling in love with it:
Vivid Color
Snapscara delivers intense, vivid color that lasts all day, making your eyes pop with just a few strokes.
No Clumps
Its innovative wax-free formula ensures a clump-free application, giving your lashes a naturally defined look.
Easy Application
The specially designed brush glides effortlessly through your lashes, ensuring a smooth and even application.
Buildable Volume
Whether you want a subtle, natural look or bold, dramatic lashes, Snapscara lets you build the volume to suit your style.
Gentle Removal
As a tubing mascara, Snapscara is easy to remove with warm water, making your makeup routine a breeze.
In conclusion, Maybelline Snapscara's tubing mascara formula is a game-changer for anyone looking to achieve long-lasting, smudge-free, and clump-free lashes. It offers all the benefits you could ask for in a mascara while being gentle on your lashes and easy to remove. Say goodbye to panda eyes and hello to beautiful, vibrant lashes with Maybelline Snapscara.