We're absolutely stoked to be selected as an Official Stockist of the iconic Jeffree Star range of cosmetics and skincare.

If you haven't yet heard of Jeffree Star (what, where have you been hiding?), here's a quick catch up:

Jeffree Star is an iconic cosmetics brand that was founded in 2014 by Jeffree Star, a makeup artist, musician, and social media personality. Jeffree Star has become a household name in the beauty industry, known for its high-quality and innovative products, as well as its bold and unique packaging.

One of the most popular (and Jeffree Star's first) products is the famous Velour Liquid Lipsticks...yes we've got those in stock...they come in a gorgeous range of colours and are known for their long-lasting formula that doesn't dry out your lips. They're also vegan and cruelty-free, which makes them a favorite among those who value ethical and sustainable beauty.

Another standout product from Jeffree Star is their mascara line, which includes the Jeffree Star Approved Mascara and F*ck Proof Mascara. Both of these mascaras are designed to provide length, volume, and definition to your lashes, while also being easy to apply and smudge-proof.

The Magic Star Hydrating Moisturiser is another must-have product from the Jeffree Star brand. This moisturizer is infused with shea butter, vitamin E, and aloe vera to hydrate and nourish your skin, leaving it soft and supple. It's also great for all skin types, making it a versatile addition to your skincare routine. For those who's skin suffers the colder climate, check out the Wyoming Winter Extreme Hydration. This moisturizer is specifically designed to provide intense hydration to dry, flaky skin during harsh winter weather conditions. Its formula is enriched with shea butter, coconut oil, and glycerin, which work together to lock in moisture and soothe irritated skin.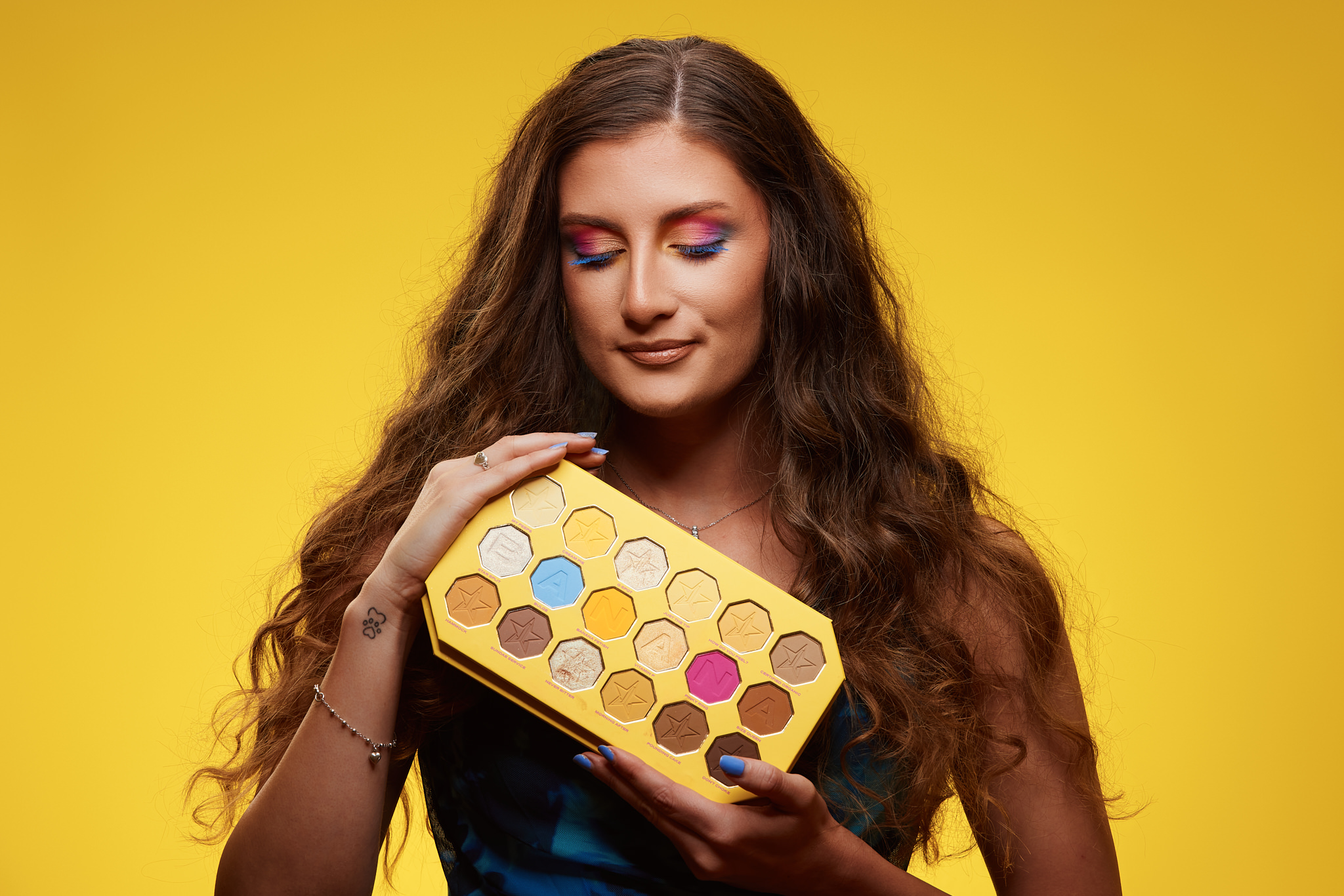 You'll froth at the The Jeffree Star Blood Sugar Palette and Psychedelic Circus Palette's which are two of the brand's most popular eyeshadow palettes. The Blood Sugar Palette features 18 shades in a mix of mattes and shimmers, while the Psychedelic Circus Palette features 36 shades in bold, bright colors. Both palettes are highly pigmented and blendable, making them perfect for creating a range of eye-catching looks.

To celebrate the launch of Jeffree Star on Kissandmakeup.co.nz, the first 20 customers who spend $200 or more will receive a Free Pink Travel Skincare bag.

As we're official stockists of the Jeffree Star brand, that means you can shop with confidence knowing that you're getting authentic products that are backed by the brand.

Shop the Jeffree Star collection on Kissandmakeup.co.nz today!